Identity theft has been a serious risk to the security of government and private establishments, accounting for a loss of approximately USD 110 billion over the past six years. At present, 1.2 billion people globally, i.e. 1 in every 6 individuals, do not have an ID. Governments needs to provide reliable and secure identity documents to citizens to ensure national security and prevent fraud.
Incorporating biometric technologies into national ID systems provides citizens with irrevocable proof of identity enabling them to access both public and private services, conveniently and efficiently.

Leveraging its leading multi-biometric recognition solutions, NEC offers systems integration services to deliver reliable identity verification solutions quickly. Employing the world's fastest and most accurate biometric identification technology, NEC's Civil ID solution helps provide secure identity to the citizens.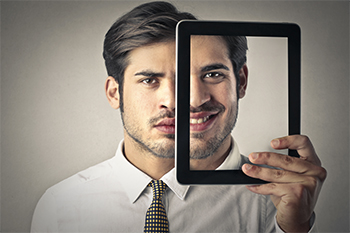 With the growing adoption of digital technologies, such as cloud computing, social and mobility, a person no longer has just a single physical identity but multiple digital identities across applications, devices, and objects. As people link their physical self to their digital self, it opens innovative ways of identification in the digital world.

Digital identity derived from physical identity provides an extra layer of protection through biometric authentication. Not only does it reduce fraud, it enhances the experience, which increases loyalty over the customers' life cycle.

NEC's Digital ID solution helps both government and private sector to leapfrog from a security-centric focus to one that optimizes experience for greater speed, accuracy, and competitiveness.
With rise in incidents of identity fraud, it is imperative for governments to protect and manage their citizen's identity through a robust and secure national identity system.

NEC's National ID solution capitalizes on its world leading multi-modal biometrics identification technology. It provides high-speed, highly scalable and accurate end-to-end solution to Governments for reliable Identity Management.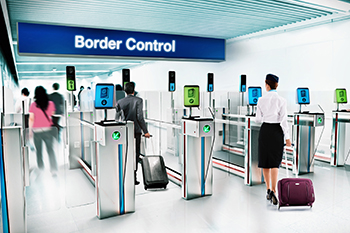 People are on the move due to growing globalization, working and living outside of their countries of birth in places where opportunities exist. At the same time, business travel is also growing, as executives and entrepreneurs look for new markets and opportunities.

This puts significant pressure on border control as it is the frontline in the national security by providing the first checks against potential terrorists and other undesirable persons from entering a country. The immigration departments need to ensure seamless yet secure travel process. NEC's immigration control solution provides operational efficiency at the borders through automation, while heightening security at border control checkpoints with accurate and reliable biometric authentication.
The Driver License does not only ensure its holder the right to drive certain vehicles, but also it is often considered as the de facto standard form of identification where National IDs do not exist. Such uses elevate the need to make the Driver License highly secure.

NEC's suite of biometric technologies enables governments and road traffic authorities to create a secure Identity Management system by authenticating the identity of each license holder thereby enhancing road safety and fighting identity fraud.