With security concerns being the focal point in today's IoT era, there has been an increase in camera surveillance, but its effectiveness is limited to the availability of human resources in monitoring all gathered data. As such, the need arises to install AI-based technologies to generate automated alerts for detection of suspicious persons and unusual behavior from video footages. NEC possesses the world's finest high-performance face recognition technology that facilitates real-time surveillance.

We also offer behavior analysis technology to detect suspicious behaviors or abandoned objects, and analyze crowd behavior. Through extensive application of biometrics and video analytics, NEC's surveillance system creates a fool-proof security wall that analyzes criminal data with real time monitoring.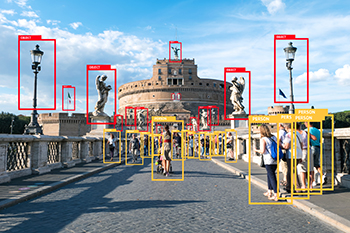 In many respects it's the very success of cities, in their role as global social and economic hubs, that makes them more vulnerable. While cities generate economic activity, the security challenges they face expand and intensify as their populations rise.

Public safety is an important facet of any city or nation. Urban planners need to consider the safety of its people, organizations and institutions from physical threats, natural disasters, and cyber threats, in order to create and maintain a flourishing environment.

NEC's urban surveillance solutions provides a platform for urban safety to collect and analyze information coming from multiple sources, such as videos, panic buttons, emergency calls, and social networks. The solution helps operators in making informed decisions quickly, following SOPs (standard operating procedures), promptly responding to the needy, and creating a crime map by registering all the cases in the system. Thus, assisting city authorities to provide enhanced public safety and security to the residents.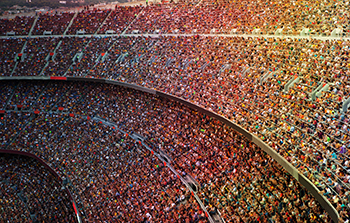 Mega events often pose extensive security challenges to the host cities. Traditional methods of securing event venues and crowd control are no longer adequate given the sophistication of criminal groups who are aiming to disrupt high-traffic venues like these. Advance and on-the-spot intelligence are of paramount importance for organizers to gain situational awareness.

NEC's advanced video analytics and facial recognition solutions equip venue operators with comprehensive smart monitoring capabilities in real-time and on-demand. Rapid identification of VIPs as well as suspects helps balance efficiency with security.
Critical Infrastructure Surveillance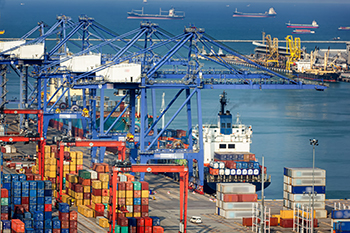 Disruption in critical facilities impacts a large number of people, and can result in heavy loss to lives and economy. Infrastructures such as Airports, mass transit systems, power plants, telecommunication exchanges, water supply facilities etc. are critical elements for a city's operation and require 24/7 monitoring.

Early detection of suspicious behavior or individuals in restricted areas, and preventing illegal entry is the best approach to averting serious damage or injury.

To effectively safeguard critical infrastructure, NEC provides integrated surveillance solutions, such as advanced Video Analytics, and multi-modal biometrics to help enhance safety and security of critical infrastructures. Our high-tech identification matching technologies at designated points of access enables both proactive and preventive measures to better secure and manage those areas.